Ubuntu 22.04 LTS – what's new for the world's most popular Linux desktop?
---
Ubuntu 22.04 LTS brings more of everything you love about Ubuntu Desktop. More features and customisation options, more performance and power efficiency and more ways to integrate with your existing enterprise management tools. Combined with our LTS commitment of five years of updates and security patching, we're confident that this latest version of the Linux Desktop delivers everything needed to empower developers and creators in 2022 and beyond. 

For those who have been faithful to our Focal Fossa over the last two years, this latest release delivers a significant upgrade. And those who've joined us on our journey via the interim releases- Groovy Gorilla, Hirsute Hippo and Impish Indri- will still find lots of new surprises in Jammy Jellyfish.

Let's take a look at some of our highlights.
GNOME 42
Jammy Jellyfish leapfrogs from GNOME 40 straight to GNOME 42 for our shell and most libraries. This provides a range of benefits, from a streamlined user interface with more compact on-screen display notifications, to snappy horizontal workspace transitions (and corresponding touchpad gestures) as well as improved multi-monitor support.

There's also an awesome new screenshot tool (put through its paces for this blog).
We'll touch on some of the other additions in GNOME later on in this post, but for a more detailed look at the UI changes between Ubuntu 20.04 and Ubuntu 22.04, our friends at OMG! Ubuntu! have done a great job highlighting the most notable updates.
New customisation options!
Ubuntu's Yaru theme continues to be refined. Jammy Jellyfish features a new accent colour-picker that allows you to customise your desktop even further. In addition, our community wallpaper competition had so many great submissions that we decided to include all the finalists for the LTS release. This is extra useful now that you can set different wallpapers for dark and light themes.
Performance & power improvements for the Linux Desktop
Linux desktop performance has had a massive upgrade for this release. Thanks to work on GNOME triple buffering, Intel and Raspberry Pi graphics drivers will now see up to double the frame rate when navigating the desktop. We also see significant improvements when using AMD and NVIDIA graphics cards as well as runtime power management for NVIDIA GPUs. Wayland is now the default display server for most systems, whilst X11 remains the default for those with NVIDIA GPUs.

GNOME 42 also brings new power profile options, allowing users to choose between performance and power consumption from the settings screen.

Finally, a little extra for Raspberry Pi users. By enabling zswap by default and some additional tweaks to the compression algorithm we've managed to deliver a solid desktop experience for the low-end Raspberry Pi 4 2GB model. This also provides a performance boost for the 4GB and 8GB versions as well!
Try Ubuntu on the Raspberry Pi>
Expanded Active Directory Integration
Ubuntu desktop has also had upgrades when it comes to enterprise users, with additional enhancements to integrate with existing identity management solutions.

Active Directory integration was introduced in Ubuntu 20.04 LTS, with policy-based administration using Microsoft Active Directory Group Policy and the ability for users to authenticate using SSSD. In 22.04 we bring Active Directory integration to the next level with full installer integration and ADsys, a client that enables full Group Policy support, privilege escalation and remote script execution.

Read our updated whitepaper here>
Read more about Ubuntu Advantage>

Ubuntu WSL upgrades to 22.04 LTS
And we've not forgotten our desktop developers using Windows. Ubuntu 22.04 LTS is also available on Windows Subsystem for Linux. You can download it now, directly from the Microsoft store. And users of the existing Ubuntu WSL app will be prompted to upgrade once 22.04.1 is available.

Ubuntu WSL gives you a full Ubuntu environment, deeply integrated with Windows, for Linux application development and execution. Optimised for cloud, web, data science, IoT and fun!

In addition to the new kernel and updated toolchains, Ubuntu WSL now features a new out-of-the-box setup experience that inherits your Windows user details for a smoother setup.

The latest apps, toolchains and more… 
As always, Ubuntu comes with a host of other tweaks and updates in addition to these headline features. 

PulseAudio delivers a number of improvements for Bluetooth headsets, with support for a wider range of devices and battery level reporting. 

LibreOffice, Thunderbird and Firefox have all been updated to the latest versions. And Firefox now ships as a snap, published by Mozilla.

Developers also have access to the latest toolchains for Python, Ruby, Perl, Go, PHP and now Rust. Rust is a new addition for Ubuntu 22.04 LTS, supporting memory-safe, systems-level programming.

Get started today
We hope you enjoy exploring all the new features of Ubuntu 22.04 LTS, whether you're a veteran user or Linux desktop newcomer, it's great to have you with us!

Read the official press release>

And, as always, you can get advice and support from our global community of friendly Ubuntu users.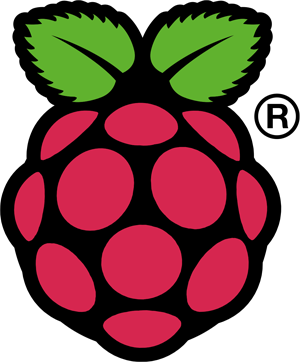 ---
Watch the live event of the 20.10 launch the and find out all the news about the new Ubuntu Desktop image for Raspberry Pi.