Did you hear real-time Ubuntu is now generally available?
Powering robotics in every industry
Develop, deploy and maintain your fleet of robots with Ubuntu.
Ubuntu is all your robot needs
We provide you with the essential infrastructure to easily, securely, and reliably deploy your robots
Our open source tools help you:
Keep your robots up-to-date efficiently and cost-effectively with over-the-air and low bandwidth updates that include failure rollback.
Comply with cybersecurity requirements with built-in security tools and security maintenance.
Reduce engineer intervention and operational costs for software maintenance.
Accelerate software development, including unparalleled flexibility in development, device driver and cloud services.
Improve the user experience in robotics with increased stability, security, and reduced downtime.
Bringing Ubuntu's worldwide infrastructure to your robot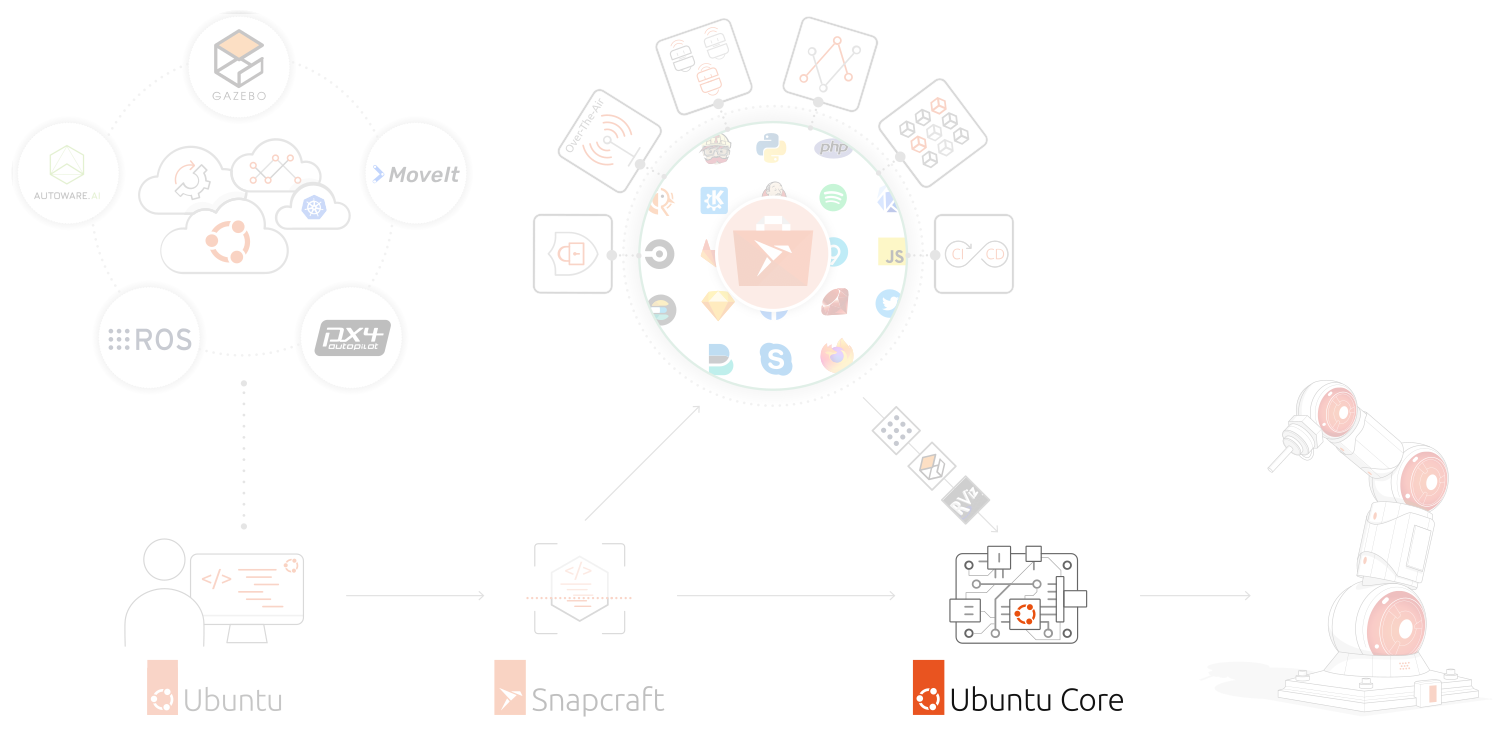 Robotics software updates
Unlock a reliable infrastructure for compressed, transactional, signed, and secure updates
With Ubuntu Core and the Snap store, full containerisation means:
---