Linux for schools: why use Ubuntu for education
In 2020 the pandemic caused significant shifts in the nature of education. With the necessity to educate and collaborate remotely, the need for low cost, portable hardware that was accessible to every student became a priority. During this period, ChromeOS made significant gains in the K-12 market with its range of low-cost Chromebooks tied directly to the Google ecosystem.
However, in 2023 the pace of Chromebook adoption appears to have slowed and its range of initially cost-effective devices are now reaching end of life without support for replacement parts or critical security updates. Concerns around data privacy, particularly in the EU, have also caused schools to rethink their relationship between student data and the most popular cloud providers.
Now that the need to adapt quickly in the face of ever-changing circumstances has died down, educational institutions have an opportunity to re-evaluate their digital strategy with a view to a more long term, cost-effective and sustainable solution that keeps them in control.
In this post we discuss the benefits of Linux in education and how Ubuntu Desktop provides the right balance of hardware support, administrative and productivity tools. All backed by cost-effective long term support to empower students and keep control in the hands of educators.
Increase hardware performance and restore old machines
Linux is known for being a more lightweight operating system than alternatives such as Windows. As such, installing Ubuntu Desktop on older machines can significantly improve performance and breathe new life into devices previously considered outdated. Compudopt, a US based organisation that refurbishes laptops with Ubuntu, takes advantage of this fact to provide tens of thousands of devices to under-resourced youth and their communities every year.
Security updates are also decoupled from the device. Every Long Term Support release of Ubuntu gets the same ten years of security updates, regardless of the hardware it's running on, reducing obsolescence.
Thanks to our direct partnerships with manufacturers like Dell, HP and Lenovo to certify the latest hardware for Ubuntu, our developers also work to ensure that the newest drivers for key components like webcams, bluetooth, wifi and touchpads are also supported and upstreamed on a regular basis. This means that new hardware is supported out-of-the-box and regularly tested in our certification labs for the entire ten year lifecycle of an Ubuntu release.
Whether you're looking for a low-cost laptop, a high end workstation or a computer lab running a fleet of Raspberry Pis, Ubuntu covers the entire spectrum of PC devices.
Designed to administer and secure with ease
Before adopting any new operating system, it's important for institutions to feel confident that they can secure and administer their devices both on-site and remotely.
Ubuntu Desktop is designed to integrate with existing management tools like Active Directory Domain Services to ensure that students can authenticate their devices with their school credentials and IT admins can enforce policies to determine access permissions and remote management of the device.
Ubuntu prioritises security by default and includes automatic security updates with additional options for disc encryption and hardening. Security auditing and compliance management via third party tools are also available using Ubuntu OVAL.
A platform built on privacy and openness
Trust is a critical part of any software stack used in education. As an open source platform, Ubuntu ensures total transparency in the underlying workings of the OS, permitting schools to modify and scrutinise the software, bypassing any proprietary limitations. Administrators have full control of the customisation of their computing environments, ensuring that only approved applications and packages are included by default.
Unlike other operating systems that track personal data or usage patterns, Ubuntu respects user privacy by design and doesn't collect usage data unless explicitly permitted by the user. This dedication to privacy and openness enables users of Linux in education to enhance digital learning without sacrificing individual privacy rights or subjecting students and staff to unnecessary online perils.
Snaps, Canonical's universal packaging system, also contribute to both security and privacy. Applications distributed via snap are strictly confined with limited access to personal data or external devices unless explicitly required. Applications that do require such access to function go through rigorous security checks as part of their submission to the Snap Store. This ensures that only the necessary permissions are enabled by default, and additional permissions can be viewed and modified by the user as required.

An extensive app ecosystem
Whilst Ubuntu is known as the preferred platform for developers, this wouldn't be the case if it didn't have robust support for the everyday user. As the most popular Desktop Linux OS, Ubuntu is the target platform for a host of familiar applications that are critical for an education environment.
Apps such as Zoom, Slack, Microsoft Teams, Dropbox are all supported, as are a range of browsers from Chrome to Edge to Firefox. Users can access their Google suite or Microsoft 365 ecosystem directly from their browser, or take advantage of a number of pre-installed open source alternatives such as LibreOffice which are compatible with all major file formats.
In the creative space, tools like Blender, Unreal and Unity are all tested and supported on Ubuntu. Outside of school hours, Spotify and Steam will ensure that students won't have to compromise on their downtime experience either.
Build development skills that last a lifetime
Ubuntu has a reputation for being a great Linux distribution for beginners, often credited for its ease of use, polished user experience and accessibility settings, in addition to the out-of-the-box support for a wide range of hardware mentioned above.
But the benefits are more long term than that. Ubuntu is one of the few Linux distributions that delivers an enterprise-grade experience to all users, with the same security policies and variety of packages that are used by millions of professional developers worldwide, with no restrictions. This means that learning to develop with Ubuntu is providing students with skills that can take them from their university computer lab to their first job, all the way through to the peak of their career.
From building a website to creating detailed physics simulations in automotive industries or training cutting edge machine learning models in government institutions. It's never too early to get familiar with the Ubuntu ecosystem.
A rich and welcoming community
In 2022, Ubuntu Desktop was installed over 20 million times in dozens of countries all over the world. This community of users strengthens the Ubuntu experience for everyone, providing a wealth of tutorials, guides, learning courses and troubleshooting resources available online in a variety of languages.
Ubuntu is also certified on the Raspberry Pi, an affordable small form-factor device that has unlocked a host of opportunities for young people looking to explore the world of electronics and build smart home devices both in the classroom and at home. This tinkerer ecosystem is welcoming to students and educators alike with a host of resources to help schools get started with the Raspberry Pi, from simple Scratch-based tutorials to elaborate homelab or Robotics projects.
Cost effective, long term support
New Ubuntu Long Term Support (LTS) releases are available every two years and are supported with maintenance and security patching for free for 5 years. This support is extended to ten years with Expanded Security Maintenance (ESM), included as part of an Ubuntu Pro Desktop subscription.
Ubuntu Pro is the most comprehensive subscription for open-source software security. It not provides ten years of security coverage for the Ubuntu operating system, but also includes security fixes for all open source applications included in the Ubuntu Universe repository.
Ubuntu Pro also enables the use of Landscape, Canonical's fleet management tool to manage software repositories, remote administration and security reporting. As well as additional Active Directory administration features that cover policy support, privilege management and access to network resources.
Find out more about Linux in education
In addition to Ubuntu Pro, Canonical provides day zero support for Ubuntu Desktop deployment, compliance and custom configuration..
To support those using Ubuntu in schools, research and academia, Canonical is pleased to offer a discount programme for approved institutions.
If you're interested in taking advantage of this programme, or want to learn more about the benefits of Linux in education, please get in touch.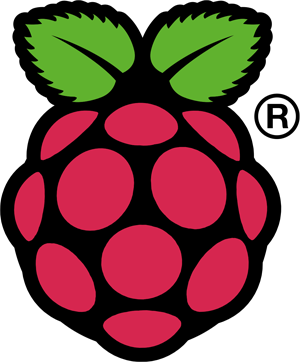 ---
Watch the live event of the 20.10 launch the and find out all the news about the new Ubuntu Desktop image for Raspberry Pi.