Interested in Ceph Cloud storage? Come and join us at a Ceph Day.
We are pleased to announce Canonical are participating in Inktank's forthcoming Ceph Days, taking place on:
– 1st August – New York, NY
– 12th September – Santa Clara, CA
– 9th October – London, UK
Attendees will get hands on through a Ceph installation workshop, and talk with  experts in open source storage and cloud platforms. Canonical have several of our top consultants there giving talks and demonstrations of Juju, our powerful orchestration solution for cloud workloads as well as Landscape, our exclusive Ubuntu Systems Management tool.
During the day attendees will learn:
– The basics of Ceph
– Best practises for using Ceph
– How Ceph works with today's cloud platforms
– How to get started using Ceph
After the workshop there will be plenty of time to network and chat with all the speakers and ask any remaining questions during a cocktail hour. Sign up today as space is limited and you will not want to miss this unique event!
To learn more and to sign up, visit http://www.inktank.com/cephdays/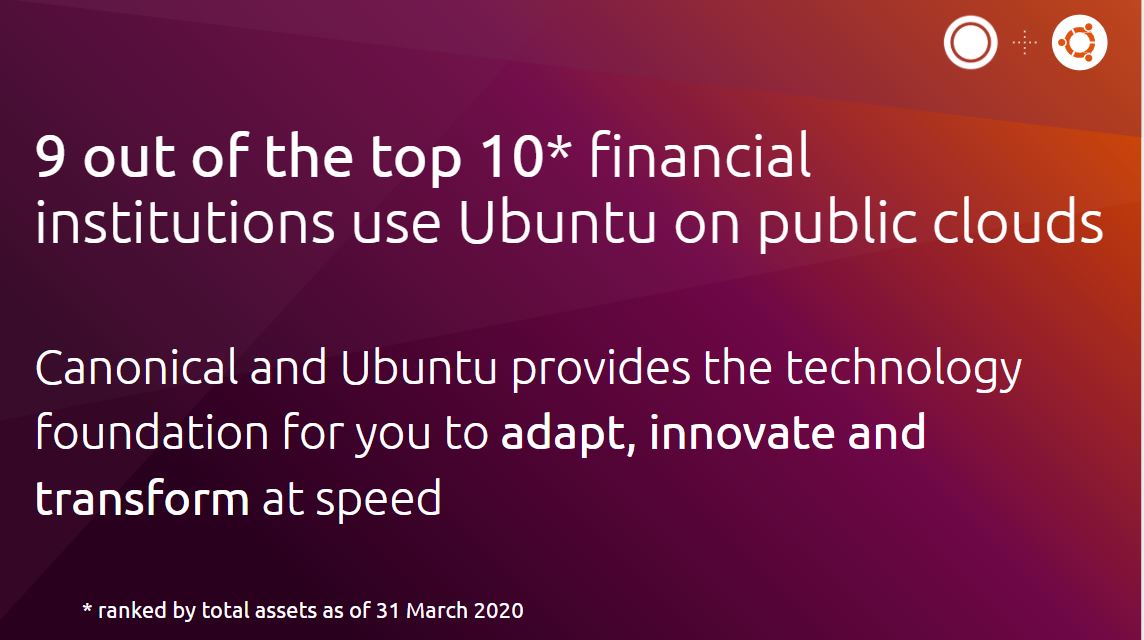 ---
Financial institutions are increasingly pressed for agility and velocity to adapt to changing market conditions, increased customer expectations while satisfying regulatory and compliance requirements.