Canonical exhibiting at CeBIT 5-9 March 2013
We are exhibiting at this year's CeBIT event on March 5-9th, 2013 in Hannover Germany, in conjunction with our partner in the region, Teuto.net and we're giving away number of free tickets to selected customers and partners. If you are interested in one of these tickets, please contact me at anthony.beckley@canonical.com for more information.
The Canonical/Teuto.net stand will be in the Open Source Arena (Hall 6, Stand F16, (030) and we will be showcasing two enterprise technology areas:
The Ubuntu Cloud Stack – demonstrating end user access to applications via an OpenStack cloud, powered by Ubuntu,
Ubuntu Landscape Systems Management – demonstrating ease of management of desktop, server and cloud nodes.
We will be running hourly demonstrations on our stand and attendees have the chance to win a Google Nexus 7 tablet! Simply come to out stand and watch a short demo or your chance to win If you would like to pre-register for a demonstration, email me at anthony.beckley@canonical.com
We look forward to seeing you at the show!
CeBIT draws a live audience of more than 3,000 people from over 100 different countries. In just five days the show delivers a panoramic view of the digital world's mainstay markets: ICT and Telecommunications, Digital Media also Consumer Electronics.
To learn more about CeBIT click here.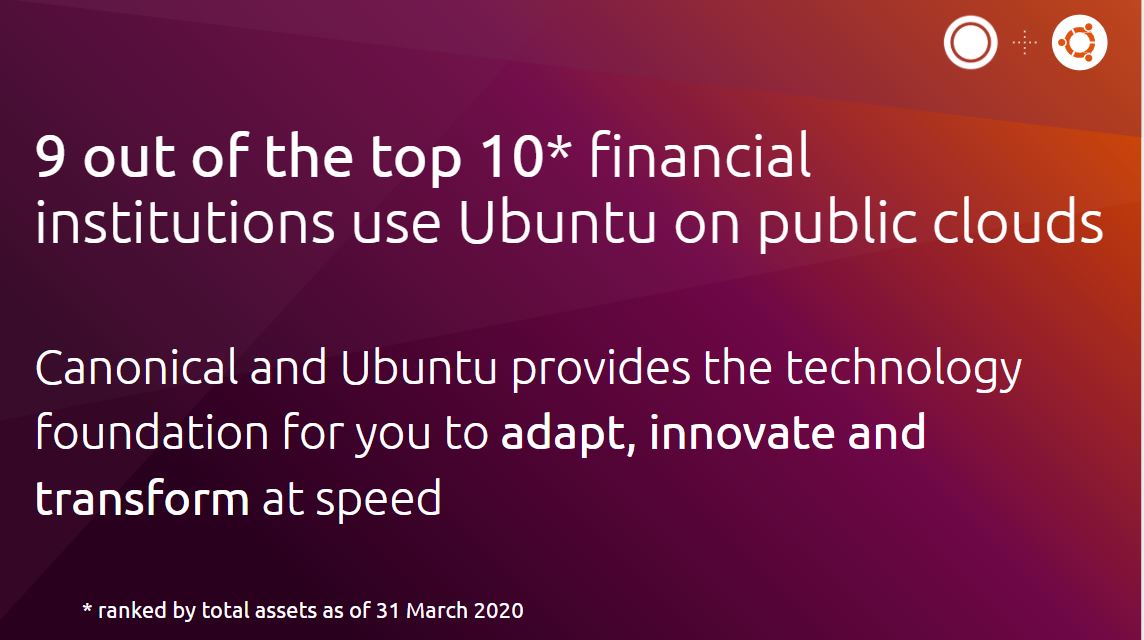 ---
Financial institutions are increasingly pressed for agility and velocity to adapt to changing market conditions, increased customer expectations while satisfying regulatory and compliance requirements.