today
With rising unit shipments and hardware spending, enterprises are witnessing an ever-increasing adoption of connected, embedded devices.
As the modern pervasive connectivity of our everyday lives exposes embedded devices to ongoing malicious attacks, consumers expect manufacturers to make strides towards shipping secure embedded appliances.
Are open-source software and embedded Linux the panacea to the ever-proliferating cybersecurity concerns affecting embedded applications?
A guide to Linux for securing tightly-connected embedded applications
Building on the fundamentals of embedded systems, this whitepaper serves as a comprehensive guide to the opportunities and essential role of Linux in the embedded landscape.
What can I learn from this whitepaper?
Overview of what is embedded Linux
Key considerations when choosing Linux for embedded systems
The challenges the Internet of Things (IoT) brings to the embedded world
Why Ubuntu Core is the new standard for embedded Linux
Further reading:
In this exclusive webinar, you will learn more about the embedded landscape, the IoT and how Ubuntu Core is raising the bar for embedded Linux.
Interested in a detailed comparison of built vs bought embedded Linux? Read the Embedded Linux: make or buy? whitepaper.
If you want to improve usability, security and time-to-market for your enterprise devices, listen to the webinar introducing Ubuntu Core 22 or the technical intro to Ubuntu Core 22.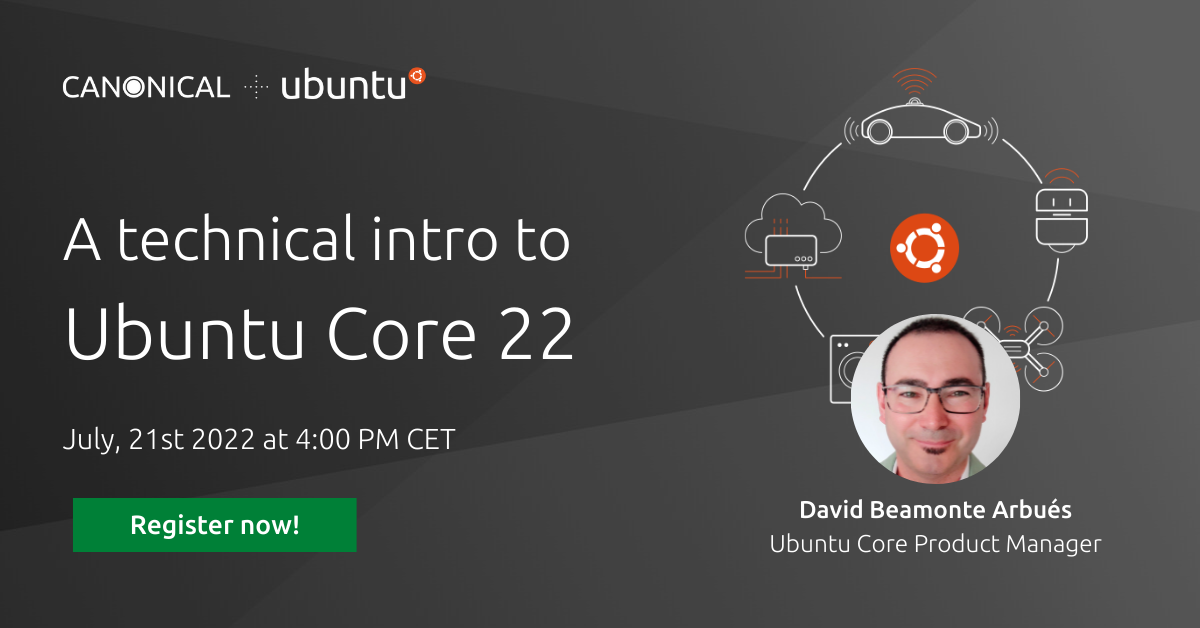 And finally, check the app store for Linux.