Ubuntu Showcase, Computex: May 31st
---
Next week, Canonical will present an executive briefing on developments in Ubuntu Desktop, Cloud and Server. Christopher Kenyon, Canonical EVP, will be sharing developments in Ubuntu, including:
Introducing Ubuntu 11.04 with critically acclaimed interfaces and developer APIs
How phone manufacturers are delivering converged devices like the Motorola Atrix with Ubuntu
What Ubuntu Core means for the home, automotive and device industry
Ubuntu Cloud – why an open cloud matching Amazon Web Services APIs is changing the industry
The Ubuntu Showcase will take place at Room 201A (2nd Floor), in the Taipei International Convention Center on May 31st, from 3:00 – 4:30.
Agenda :
3:00 – Welcome and demos
3:30 – Executive briefing
4:00 – Demos and refreshments
Key members of the Canonical team will also be on hand to answer questions.
Please contact john.bernard@canonical.com now to secure your place.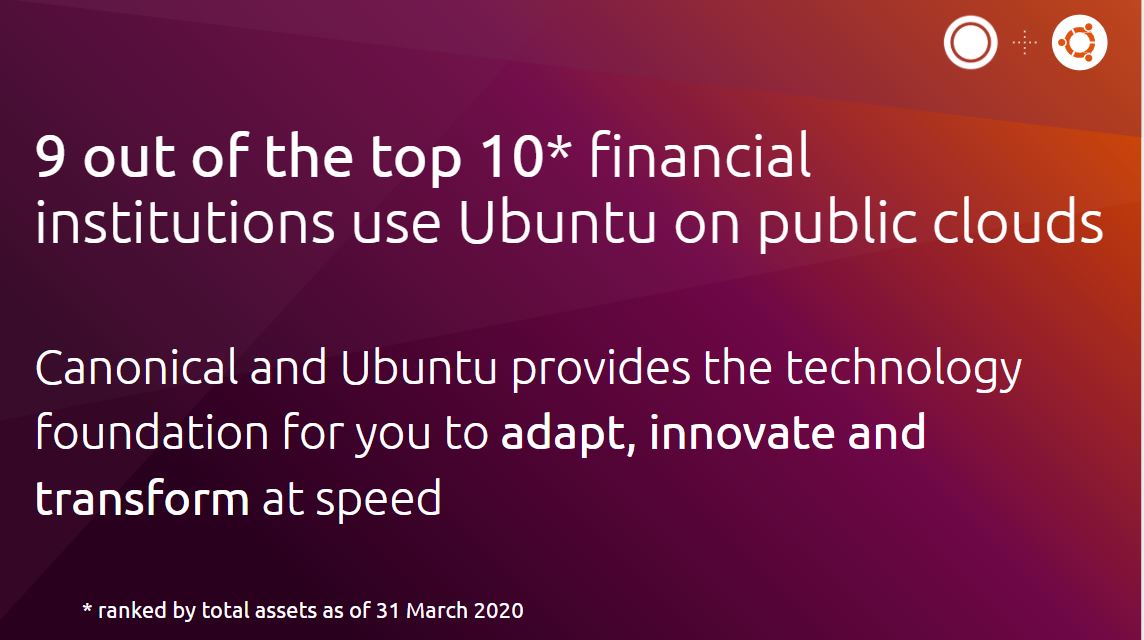 ---
Financial institutions are increasingly pressed for agility and velocity to adapt to changing market conditions, increased customer expectations while satisfying regulatory and compliance requirements.