Ubuntu Groovy Gorilla on Raspberry Pi
---
On the 22nd of October, the 20.10 release was launched, featuring an Ubuntu Desktop image optimised for the Raspberry Pi.  It brings together Ubuntu and Raspberry Pi for educators, inventors and entrepreneurs, bringing the world's most used open-source desktop to the world's most accessible hardware.

Getting started on Raspberry Pi using Ubuntu  Desktop
Learn more about the new release from our blog posts or catch up on YouTube for the full story and how to get started. Rhys Davies, Raspberry Pi Product Manager and Martin Wimpress, Desktop Engineering Director, were the hosts of the live event where we shared all the surprises that we prepared for you with our Raspberry Pi partners.

Over 16,000 people have already watched it and shared their thoughts, from all over the world. We read your feedback and your questions we saw enthusiastic developers who asked about a Laptop version and needed advice on how to get started, which we happily answered. 
Because we were so happy to have a Raspberry Pi with an Ubuntu heart we invited you to share your projects with us. Doing so, you can win a limited edition Ubuntu 20.10 T-shirt and more gifts that we prepared together with The Pi Hut and PiMoroni. To participate, fill the form below:
Tell us about your Pi project here
Questions about Ubuntu Desktop on Raspberry Pi
During and after the live event, you shared your feedback through comments and messages.  We were delighted to see excitement and curiosity, people testing it in less than 24 hours after the launch, and reviews that could help us improve the image.

Here are some of the questions and our answers that we think are worth sharing with a wider audience:

Does it work only on Raspberry Pi 4?  
No, it works on other models as well, but the quality of the image is not the same. Therefore, we strongly encourage you to use it on Raspberry Pi 4 or the newly launched Raspberry Pi 400.
Is raspi-config available?
Not yet, but we will let you know when it is launched.
When comes the LTS version? 
The next LTS release will be 22.04 which is scheduled for release in April 2022. However, Ubuntu Server for Raspberry Pi is available with Ubuntu 20.04 LTS; you can download from the following page or use the Pi Imager to put it on your SD card: https://ubuntu.com/download/raspberry-pi
Can you use Orca screen reader during the startup wizard on the device?
Yes, to start Orca use the keyboard: Press Super + Alt + S.
Is Ubuntu desktop also available on Raspberry Pi 400?
Yes, it is. Give it a try and tell us what you think about it!
How can I win an Ubuntu 20.10 T-shirt?
Start a fun (or serious) project using Ubuntu Desktop on Raspberry Pi and share it with us until the 9th of November.
Raspberry Pi 400: the unique keyboard PC is now available
Since the initial Raspberry Pi, users wanted to use their boards as their main computers, it's now extremely easy to do so, with Ubuntu! The Pi foundation launched on Monday, 2nd of November, the Raspberry Pi 400. 

Stay tuned for more Raspberry Pi tutorials and news on ubuntu.com, as for us, it's just a start.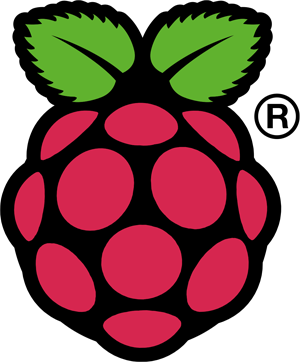 ---
Watch the live event of the 20.10 launch the and find out all the news about the new Ubuntu Desktop image for Raspberry Pi.