Ubuntu and founder Mark Shuttleworth win new awards
Ubuntu and its founder, Mark Shuttleworth, both won awards at the Linux New Media Awards at last week's Linux World Expo in Frankfurt, Germany.
The Best Debian Derivative Distribution award was judged by a 200-member international jury from industry and the Open Source community. This is a significant award as it recognises the effort that the Ubuntu team have put into working with Debian in order to produce an easy to use desktop environment, suitable for everyone.
This award follows on from several other prestigious awards that Ubuntu has won since the launch of the latest release, 5.10 in October this year.
The award for Outstanding Contribution to Linux / Open Source was given to Mark Shuttleworth in recognition of his commitment to the development and acceptability of Free and Open Source Software. With projects such as the Shuttleworth Foundation, the Go Open Source campaign, and the establishment of Canonical to provide commercial support for Ubuntu, Mark has shown that Open Source can be a change for the better in all areas of PC usage, in developed and developing countries, and, in particular, schools and colleges across the world.
Mark thanked everyone involved, in particular the Debian community, and added "This is the tipping point for Software Libre — we are starting to see Linux on the desktop become a reality not just for high end power users, but for the rest of the family too. The hard work of hundreds of thousands of anonymous contributors has reached critical mass, our momentum is now unstoppable. It's a great privilege to be part of this quiet revolution."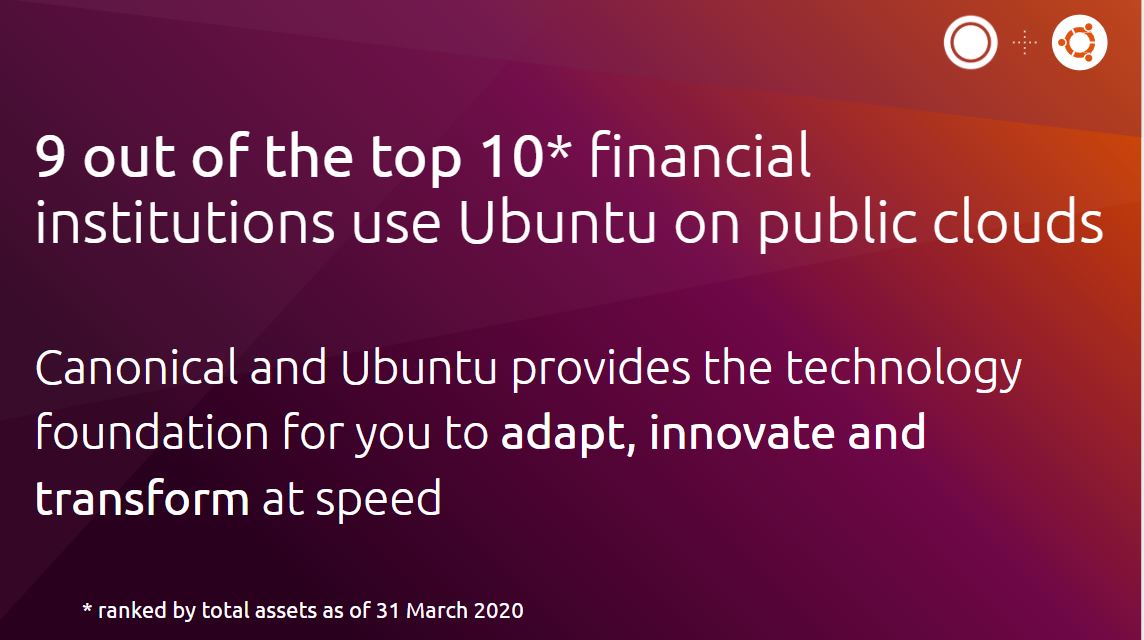 ---
Financial institutions are increasingly pressed for agility and velocity to adapt to changing market conditions, increased customer expectations while satisfying regulatory and compliance requirements.