Speakers confirmed for the Ubuntu Cloud Summit
The first Ubuntu Cloud Summit, hosted by Canonical and Redmonk, takes place in Oakland, California on May 8th and the speakers are now confirmed. It promises to be a riveting day for anyone interested in cloud strategy. If you haven't secured your ticket yet, there's still time – but hurry. They are disappearing fast.
Presenting on the day will be:
– Mark Shuttleworth, Founder of Ubuntu
– Kyle MacDonald, Director of Cloud, Canonical
– Stephen O'Grady, Principal Analyst & Co-founder, RedMonk
– John Purrier, Vice President of Cloud Infrastructure, HP
– Randy Bias, CTO, CloudScaling
– Patrick Chanezon, Senior Director of Developer Relations, VMware
– Robbie Williamson, Director of Ubuntu Server Engineering, Canonical
The day will cover the role of open-source software in cloud computing, some lessons from real world cloud deployments and an examination of how the cloud technologies in Ubuntu – including OpenStack, MAAS and Juju – come together to form an open cloud.
We'd love the chance to meet you there. To find out more and to book your place, go to  http://uds.ubuntu.com/cloud-summit/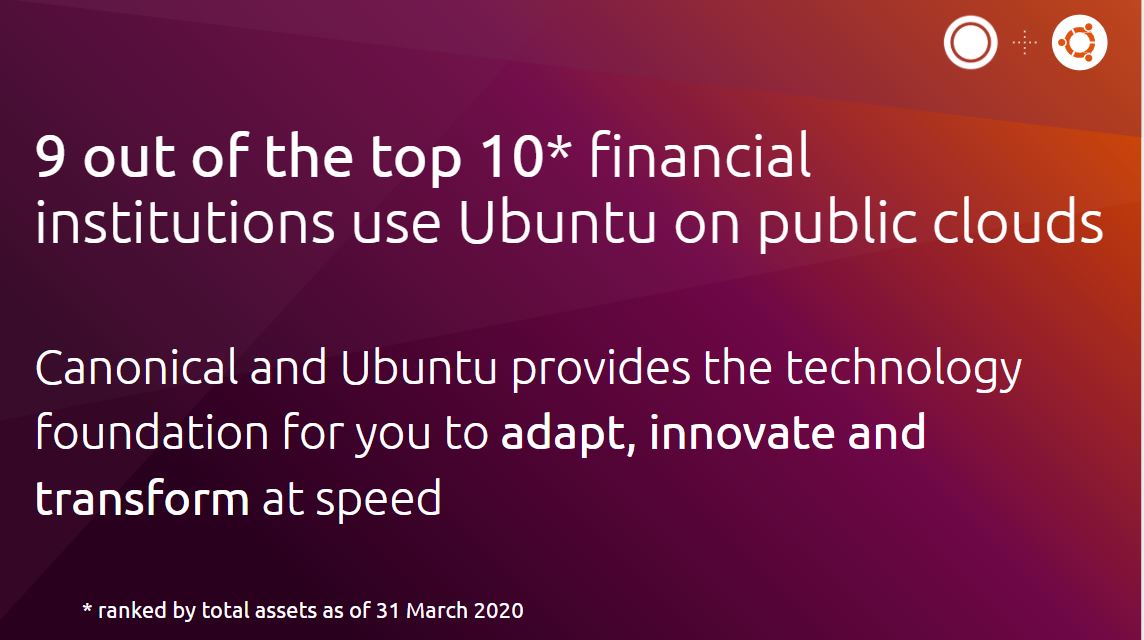 ---
Financial institutions are increasingly pressed for agility and velocity to adapt to changing market conditions, increased customer expectations while satisfying regulatory and compliance requirements.