Landscape beta: test the Landscape Server migration to Ubuntu 22.04 LTS
The new Landscape beta makes it easier than ever to administer your entire Ubuntu estate across any architecture
Landscape is the leading management and administration tool for Ubuntu, and the most cost-effective way to support and maintain large and growing networks of desktops, servers, and clouds. The stable version of Landscape can only be installed on Ubuntu 18.04 (Bionic Beaver), which is due to reach the end of standard support in April 2023. Despite reaching the end of standard support, Bionic will continue to receive security patches throughout its extended security maintenance window, if an Ubuntu Pro subscription is enabled. Landscape beta is a modernised iteration of the current stable Landscape version. Landscape beta can be installed on Ubuntu 20.04 (Focal Fossa) and Ubuntu 22.04 (Jammy Jellyfish), which reach the end of standard support in April 2025 and April 2027 respectively. This means any Landscape user can now test their upgrade path to a newer version of Ubuntu.
Landscape beta has also shipped with several improvements, including support for RISC-V and Arm-based processors. The Ampere® Altra® Aarch64 (arm64) processor was unveiled in 2020, and provided hyperscalers with a solution that required less cooling and power to operate. Ampere® Altra® servers were deployed by Oracle Cloud Infrastructure (OCI) in 2021, and both Google Cloud Platform (GCP) and Microsoft Azure followed suit with Ampere® Altra® offerings this year. Landscape beta enables the cost and sustainability conscious to take advantage of these new architectures. 
Why Landscape beta?
Landscape beta marks a shift in how customers can interact with the product, and voice their thoughts in the software development process.  Canonical employees, customers, and members of the community can give feedback about all aspects of Landscape in the recently launched Landscape beta Discourse forum. A Landscape Scripts github repository aggregates tutorials and scripts for common use cases within Landscape. As organisations and individuals consume and improve Landscape Scripts, and build integrations with Landscape API, Canonical will identify which enhancements have a clear path for native integration into Landscape beta, and ultimately the stable release of Landscape. Anybody can obtain precompiled binaries for Landscape beta going forward from the Landscape beta PPA (ppa:landscape/self-hosted-beta).
Landscape beta gives devops teams and individuals an opportunity to plan their upgrade path for their Landscape deployments in Q1 2023. Landscape beta may look largely similar to the stable Landscape of today, and this is by design. Even though Landscape beta has been through a significant rewrite, the data model is largely the same. This means the upgrade path is straightforward and clear. Migrating the database from the current Landscape to Landscape beta will reflect something very close to a backup and restore.
New features you can try in the beta today
RISC-V processor support for Landscape Client
Canonical has a strong history of partnering with hardware manufacturers and keeping pace with computing trends, and ensuring Ubuntu can manage workloads anywhere. Today, Landscape beta includes a Landscape Client package with RISC-V architecture builds. SiFive and other RISC-V innovators are building devices with the next generation of RISC-V processor technology. Consumers of these products will benefit from Landscape beta's broader processor compatibility coverage.
Arm processor support for Landscape Server
Ampere® Altra® Aarch64 (arm64) processors are powerful and cost effective workhorses in servers, and every major public cloud provider has an Ampere® Altra® Aarch64 (arm64) based virtual machine offering. Raspberry Pis sporting capable Arm processors have become commonplace in homes and industries around the world. Landscape beta runs smoothly on arm64 processors anywhere, provided the minimum computing requirements for Landscape have been met: a dual-core processor (or 2 virtual CPUs) running at 2.0GHz or higher, with at least 4GB of RAM, and 10GB of disk space.
Easier deployment with Juju
Users who want to gain scalability and high availability can deploy Landscape via Juju. Juju is Canonical's charmed operator framework, which enables anybody to deploy operators, also known as charms. Charms can be deployed to virtual machines, physical machines, or containers. The Landscape beta charms have been rewritten to leverage Juju's most recent features.
The video below takes users completely unfamiliar with Juju on a zero to hero journey, to deploy Landscape on Oracle Cloud's free tier. It goes through launching a virtual machine, installing Juju, and deploying Landscape beta into containers. The video also offers instructions on how to restore the virtual machine back to its original state.
Oracle Cloud's "Always Free cloud services" can run multiple Landscape beta installations.
Try the beta and share feedback
We are excited to hear your thoughts about Landscape beta. Share your thoughts in the Landscape beta Discourse forum, the Landscape Engineering Team is tuned in.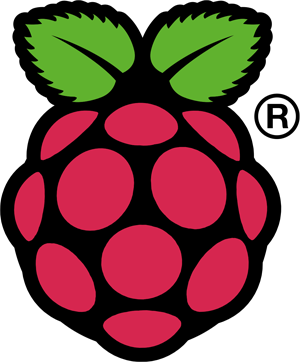 ---
Watch the live event of the 20.10 launch the and find out all the news about the new Ubuntu Desktop image for Raspberry Pi.