IoT World and the power of Snappy Apps everywhere
---
IoT World was an eye opener for many. The same open source operating system that everybody loves from the cloud now powered the first smart fridge with apps from GE, the first Ubuntu Core drone with apps from Erle-Robotics, industrial gateways with apps, Pengiun Computing professional top of the rack switches with apps, Acer smart home hubs with apps, Netcomm Wireless CPEs with apps, Patton VoIP gateways with apps, Raspberry Pi, TI Beagle Bone, etc. GE's Milky Weigh assured you always knew how much milk you had left in the fridge, even from the other side of the world. The Beer Bank put an alarm system to protect your beer. The Chillhub has open APIs so in the future anybody can integrate with them and make the fridge even smarter.
Most of the devices on display either had WiFi, Ethernet or Bluetooth connectivity or at least an extra USB slot to enable them. As such xylophone playing robots, Sphero colour changing ball robots, one base wheel balancing Wowwee MIPs, Sunfounder robot spiders & cars, etc. were all making the stand come to life. The Hybrid Group used gesture control [Leap Motion], mind control [Neurosky] and even a bar code scanner to control all types of robots. Dataart showed how predictive maintenance is now ready to be deployed in one drag-and-drop on any cloud via their DeviceHive Juju Charms bundle. Two fans, two vibration detecting sensor tags, a smart light and some duct tape were all they needed to demo how any industrial gateway can be converted into a predictive maintenance power machine. Their integration with the energy harvesting Enocean light switches got lots of people excited that wanted to IoT enable their homes and businesses without drilling holes and putting cables. Also health was well served via bluetooth oximeters/heartbeat monitors and EEG Neurosky real-time graphing. RTI showed the power of distributed reliable industrial communication and robot control. The Energy Detective showed the future of energy management. Emutex and Cloudplugs showed how Scada and PLC integrations are done via Snappy Apps. ARM showed how the mBed Device Server in a Snap could control mbed OS devices. There were lots of interesting Snappy Apps running on various machines, e.g. Zabbix monitoring, Microsoft real-time performance monitoring integration into Azure, Forgerock's access and identity management solutions for IoT, Balabit's Zorp firewall, F5's Linerate loadbalancer, Freedomotic, Eclipse MQTT via Mosquito, M2MLabs, IP camera security solutions, WebRTC conference solutions, etc. The future of software defined radio was shown by Lime Micro, Nuand and ChaosPrime.
We would like to thank all our partners for providing hardware and/or software. If you missed IoT World or want to get more information about any of the demos that were shown, be sure to contact us.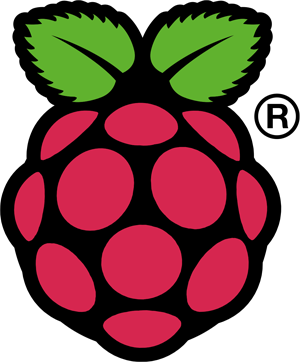 ---
Watch the live event of the 20.10 launch the and find out all the news about the new Ubuntu Desktop image for Raspberry Pi.