Calxeda delivers ARM powered Cloud
---
On Monday, Calxeda, one of the leading innovators bringing revolutionary efficiency to the datacenter, unveiled their new EnergyCore reference server live onstage with Mark Shuttleworth at the Ubuntu Developer Summit (UDS) in Oakland California.
The choice of UDS at the venue to unveil the new hardware to the world was flattering and underlines how the innovators in next generation computing are building out a compelling platform together. Ubuntu and Calxeda have been working together for several years to bring Ubuntu on Calxeda to market in the form now being shown at UDS. The collaboration of Canonical and the Ubuntu community with Calxeda has been vital to be able to deliver a solution that can very easily deploy OpenStack based cloud using MAAS and Juju on hardware that is so innovative.
The EnergyCore reference server unveiled at UDS can house up to 48 Quadcore nodes at under 300 Watts with up to 24 SATA drives. In this configuration it is possible to house 1000 server instances in a single rack and other server form factors being developed by OEMs may enable several times this volume. It is precisely this type of power efficient technology that will accelerate the adoption of next generation hyperscale services such as cloud and we are proud to be at the very core of it.
So congratulations to Calxeda on the arrival of the EnergyCore and congratulations to Canonical and the Ubuntu Community for providing the platform that will power it.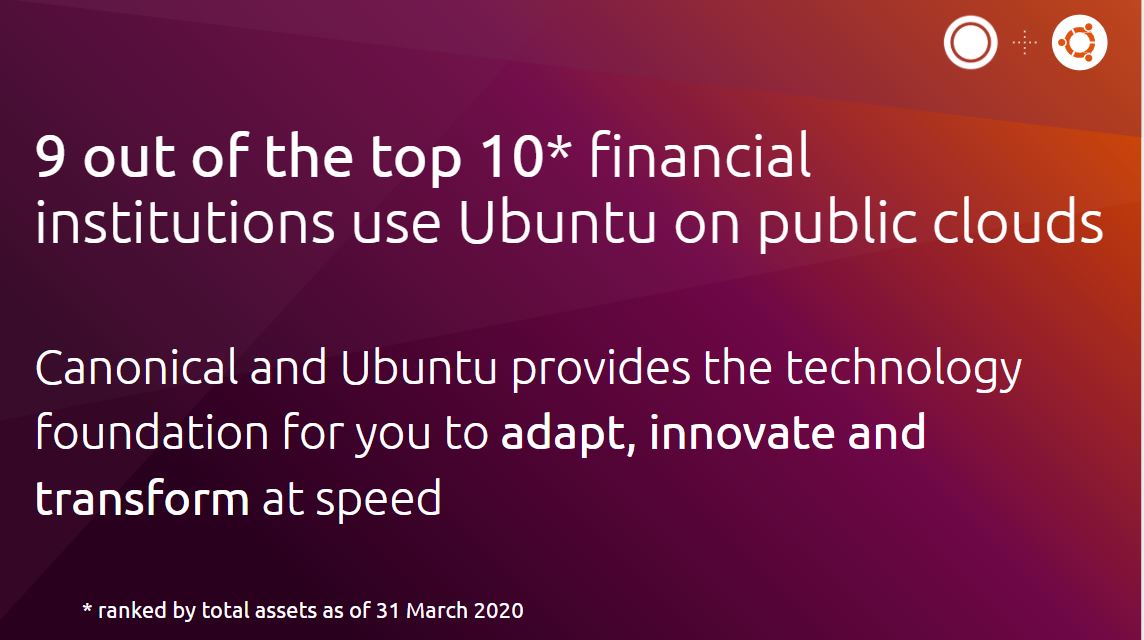 ---
Financial institutions are increasingly pressed for agility and velocity to adapt to changing market conditions, increased customer expectations while satisfying regulatory and compliance requirements.