Building a Precise Pangolin: A summary of UDS success
The Ubuntu Developer Summit – UDS – is a major event in the Canonical calendar. Taking place every six months, it is the Ubuntu event which defines the focus and plans for our up-coming version of Ubuntu. In the first week of November, over 800 people, from Canonical engineers and employees, Ubuntu community members, partners, ISVs, upstreams and many more gathered to discuss and plan for the upcoming Ubuntu 12.04, code-named Precise Pangolin.
UDS covered 420 sessions, under nine tacks, from desktop to design, community to server and cloud. Attendees worked in the usual collaborative and open environment and spent the week pooling their experience and expertise and sharing best practise resulting, as always, in the very best ideas. Right now, those ideas are are represented in hundreds of blueprint documents and are being put into action by developers, community and Canonical, who are already driving forward for April's launch. As a practical demonstration of that openness you can track our progress here (note, it's early days!): http://status.ubuntu.com/ubuntu-precise/.
Focus on desktop and the cloud
Over the coming months, we'll see much more of the fruits of UDS' labour as new features are developed and collaborations and partnerships formed. Right now, the focus is on refinement, quality and stabilisation. As Ubuntu 12.04 will be a LTS release, which, for the first time, will be supported for five years, getting performance and stability right will be extremely important. For businesses, cloud is becoming ever more important, so we'll be looking at building out a robust test infrastructure; there will be continued support for the latest releases of OpenStack and much effort will be put into improving Juju and developing the Charms collection.
For our desktop users, refinement of the interface is a continued focus and we'll regularly run usability testing to make sure Ubuntu looks and feels great. For ubuntu 12.04, there will be a lot of developments for power users, including multi-monitor support, and improvements to boot speed, text-free boot and power consumption. And of course, the community centres around the developer programme, design, governance and loco teams. Engaging and embracing developers continues to be important (for free software) as we seek to bring new and exciting applications to the Ubuntu platform.
Our wonderful sponsors
We also wanted to take this opportunity to extend a special thank you to all of our sponsors who helped us accomplish this monumental task. Cloud Foundry, Rackspace, Google, System 76, Freescale, Nebula, as well as our media partners, Ubuntu User, Linux Pro Magazine, all attended and contributed to the success of UDS in different ways. Some gave plenary sessions;
Brian Thomason and Juan Negron – Cloudfoundry Server deployments using Juju
James Blair and Monty Taylor – Rackspace – Distributed QA in the OpenStack Project
It's Linaro's summit too
Also, for the second time, UDS was co-hosted with the Linaro Connect event, where the best software developers met to plan out and code the future of Linux on ARM. Canonical has been actively participating in the Linaro project since it began in 2010, and having both events run in parallel is a good opportunity to share new ideas and collaborate. ARM continues to gain more traction in traditional PC areas, such as the data center and Ubuntu continues to contribute to the enablement of ARM. You can hear more from David Brash's Linaro plenary, An ARM Technology Update.
And a vision for what's next
While the focus for Canonical and the Ubuntu community is firmly on the next launch , we've already started to think beyond this release. In Mark's opening keynote, he talked of extending the Ubuntu mission; "'Linux for Human Beings' cannot end at the desktop, but needs to take into account the devices that will be used by human beings in the years to come….". In the coming two years, we'll start to see Ubuntu powering tablets, phones, TVs and smart screens from the car to the office kitchen, and it will connect those devices cleanly and seamlessly to the desktop, the server and the cloud. You can read more on Mark's vision for the future of Ubuntu on his blog: or see the full keynote.
For lots more video and insight you can check out the excellent Ubuntu Developers Channel on YouTube
So, roll on Ubuntu 12.04!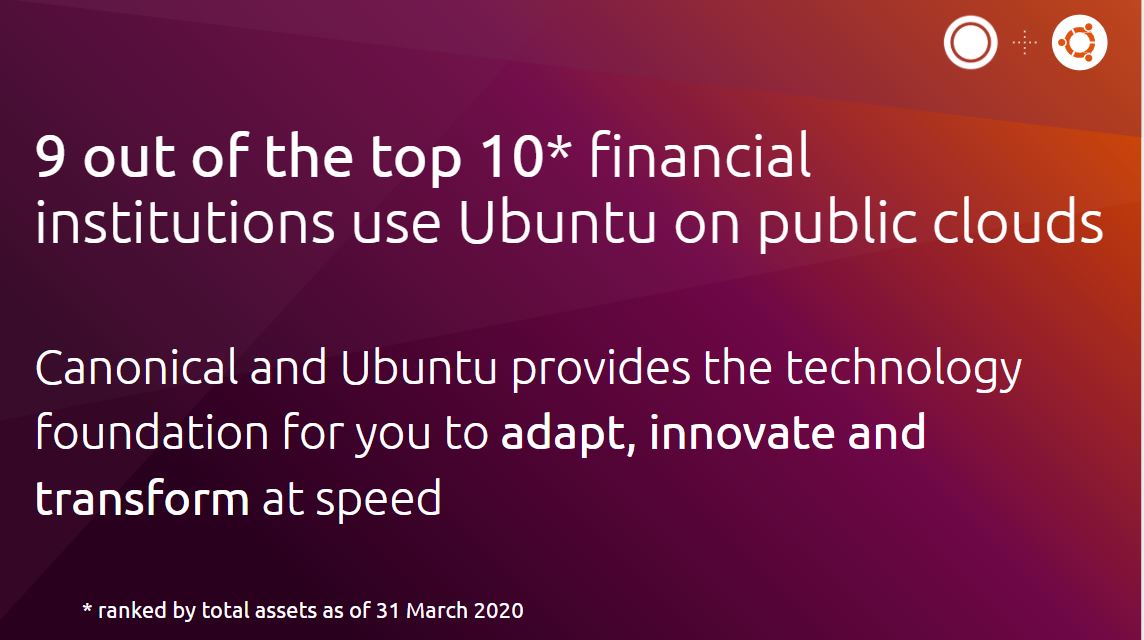 ---
Financial institutions are increasingly pressed for agility and velocity to adapt to changing market conditions, increased customer expectations while satisfying regulatory and compliance requirements.