Ubuntu Live Cloud Roadshow New York and London
We are hosting a couple of events aimed at large businesses in New York City and London in over the coming weeks. NYC is next Monday and there are still (a few) slots left. Registration is free and it should be a great evening.
The aim is to give an overview of our cloud strategy and introduce businesses to the private cloud and to Ubuntu Enterprise Cloud in particular. Al Gillen of IDC has been kind enough to do the introductory overview. Simon Wardley and John Willis, Canonical's cloud gurus will give their opinions and, for me, the highlight of the night will be the live demo conducted by Nick Barcet the Ubuntu Server product manager
We have a fantastic audience registered already but if you are free next Monday 26th and working at a business interested in exploring cloud please do join us.
The London event takes place on November 10th in 195 Picadilly. Similar agenda but we are delighted to have James Governor of Redmonk do the introduction. We hope we can accommodate you at that event if you are in the London area.
Gerry Carr, Canonical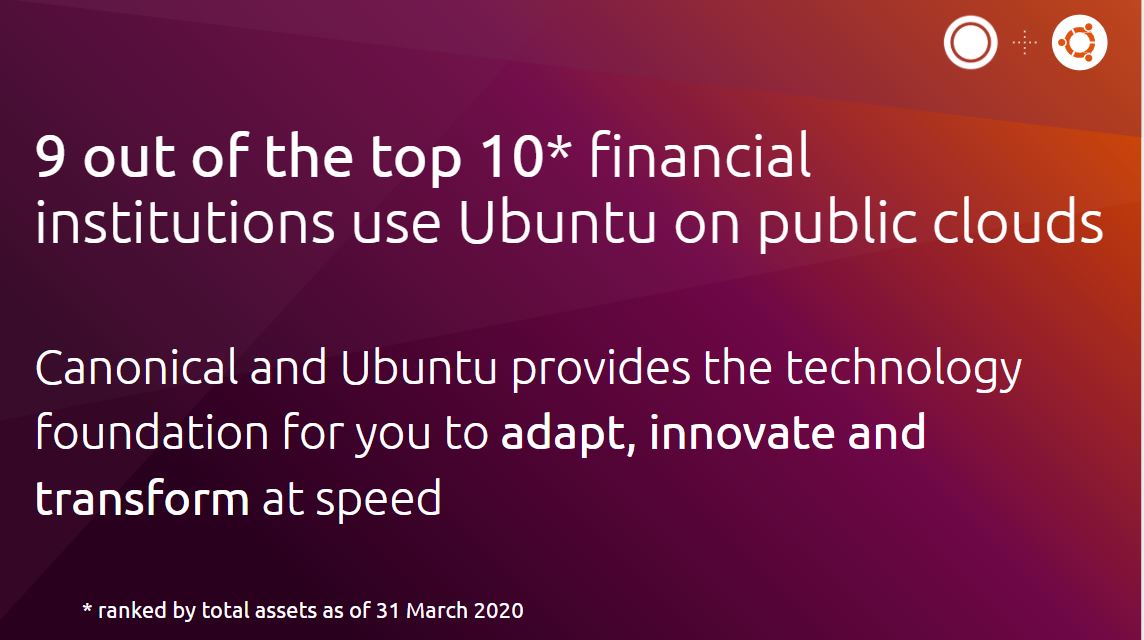 ---
Financial institutions are increasingly pressed for agility and velocity to adapt to changing market conditions, increased customer expectations while satisfying regulatory and compliance requirements.