Kubeflow at CloudExpo Madrid
Date: October 26-27 2022
Where: CloudExpo Madrid, IFEMA Madrid
CloudExpo Madrid is an important event in the Iberian peninsula that brings together exciting topics from the tech world:  from cloud to security and from digital transformation to task automation. Canonical is happy to attend this year and talk about Kubernetes and its success story with Atresmedia, Linux (of course), and Charmed Kubeflow.

Meet us at booth B24, Hall 7 to talk about your cloud and digital transformation needs!
What is Charmed Kubeflow?
Charmed Kubeflow is a production-grade, end-to-end MLOps platform that translates steps in the data science workflow into Kubernetes jobs. It is one of the official distributions of the Kubeflow upstream project. Using it, data scientists and machine learning engineers benefit from having ML deployments that are simple, portable and scalable.
Learn more about what is Kubeflow?
Kubeflow at CloudExpo
This year Canonical is going to talk Kubeflow. Discover how the company behind Ubuntu enables enterprises to streamline MLOps and what the most popular use cases for the tool are.
"Accelerate your MLOps pipeline in the cloud: 3 business use-cases with Charmed Kubeflow"
Cloud Keynote Theatre | October 27, 2022 | 3:30PM
Miguel Quesada, Engagement Project Manager, is going to offer a session about Charmed Kubeflow. Join us to learn more about:
What is MLOps?
What is Kubeflow?
Charmed Kubeflow: an official distribution of the upstream project
3 real-life use cases where Charmed Kubeflow brings value
See the entire agenda of the event and register now!

And if you have no plans for today and tomorrow, join us at Kubeflow Summit. Read more about the event and register now!
Learn more about Charmed Kubeflow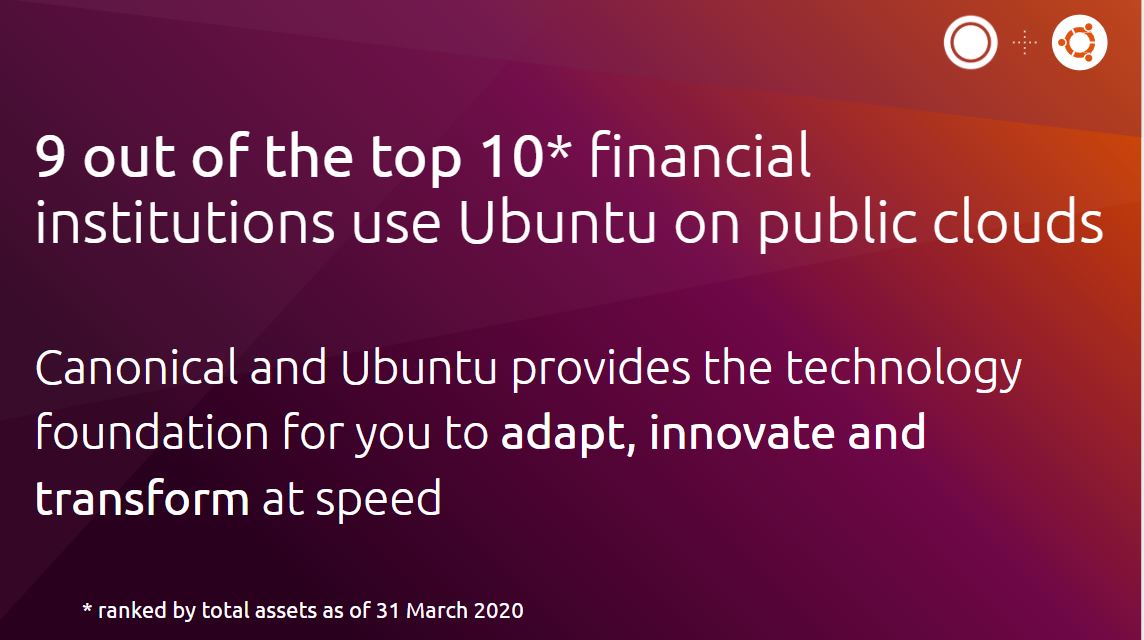 ---
Financial institutions are increasingly pressed for agility and velocity to adapt to changing market conditions, increased customer expectations while satisfying regulatory and compliance requirements.