5 Things to Check Out in Ubuntu Impish Indri
---
Last week, we celebrated the Ubuntu 21.10 release on the Ubuntu On Air channel, where a wide range of guests discussed their Impish Indri highlights as well as some thoughts for the future. Today we thought we would share ours! 

For Linux desktop users, Impish Indri contains a number of new features plus a preview or two for you to try out ahead of our LTS release next year with 22.04.

So here are our top 5 must try for Ubuntu Desktop 21.10:
1. Test the Ubuntu Impish Indri alternate installer
In 2020, Canonical announced that it had partnered with Google to bring the Flutter app ecosystem to Linux and make it the default choice for future Canonical desktop and mobile applications.

Our new desktop installer is just the start of that journey with a stylish new first time user experience for Ubuntu. To test it out, you'll need to download the alternate Impish Indri build here to get a preview of what will ultimately become the default flow in 22.04.
2. Explore GNOME 40
Impish officially brings GNOME 40 to Ubuntu. The latest version of the desktop environment features a horizontal workspace layout, corresponding touchpad gestures, and interactive thumbnails. Combined with a variety of additional quality of life improvements, GNOME 40 delivers an intuitive experience that makes navigating your desktop smoother than ever.

3. Share feedback on the Firefox Snap
For this release, we've partnered with Mozilla to package Impish with an official Firefox snap. The new snap is maintained by Mozilla, so users can be confident they're getting the latest updates as soon as they're available.

If you'd like to know more about the Firefox Snap or give feedback, check out the Discourse post.
4. Sense your surroundings with the Raspberry Pi
It's been one year since Groovy Gorilla brought Ubuntu Desktop to the Raspberry Pi. Since then it's been great to see the community embracing the opportunities this combination enables, from micro-clouds to mini-desktops. In 21.10, we enabled support for the Sense HAT, which contains a number of environmental sensors and an 8×8 LED matrix. The Sense HAT was designed especially for the Astro Pi mission which enabled students to submit programs to be run on the International Space Station.
Check out this post for some tips on how to get started with the Sense HAT on Ubuntu Impish Indri.
As usual, you can download Ubuntu Impish Indri from the Raspberry Pi imager

5. Catch up with the community
One of the most rewarding aspects of developing Ubuntu Desktop is our amazing global community. From writing tutorials and documentation to testing early releases or just hanging out with like-minded users, there's a way for everyone to get involved – regardless of experience level.

For ongoing development discussions, check out the Desktop category on the Ubuntu discourse, or reach out on Twitter. You can also tune into Ubuntu on Air for regular news and interviews as well as community office hours and game nights. We're looking forward to hearing from you!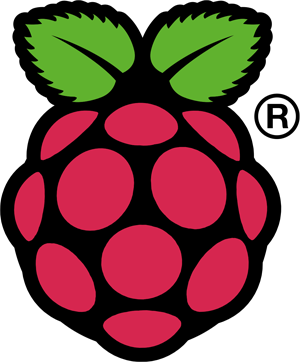 ---
Watch the live event of the 20.10 launch the and find out all the news about the new Ubuntu Desktop image for Raspberry Pi.