Canonical to showcase 'Ubuntu for Android' at MWC in Barcelona
Mobile World Congress begins tomorrow, and for the first time, Canonical has a presence at the show.
Further to our announcement earlier this week, for the first time in public, we will be showcasing the brand new concept 'Ubuntu for Android'.
Ubuntu for Android is the world's first full-featured desktop on a docked smartphone. You can use Android on the phone and Ubuntu as your desktop, both running simultaneously on the same device, with seamless sharing of contacts, messages and other common services. Users get all the flexibility and productivity of a full desktop with the convenience of a smartphone when on the move. This is the first opportunity for handset makers and network operators to address this growth opportunity in emerging markets.
We are located in Hall 7 at stand 7C87, so visit to see Ubuntu on Android and Ubuntu TV – launched to great acclaim at CES last month – as well as the latest developments on Desktop, Ubuntu Cloud, Ubuntu One and Ubuntu on hardware for sale at retail.
More than ever in 2012, a record numbers of consumers and businesses are using Ubuntu. To set up a meeting with us during the show or to find out more on enabling your hardware with Ubuntu or working with Canonical, please email sales@canonical.com.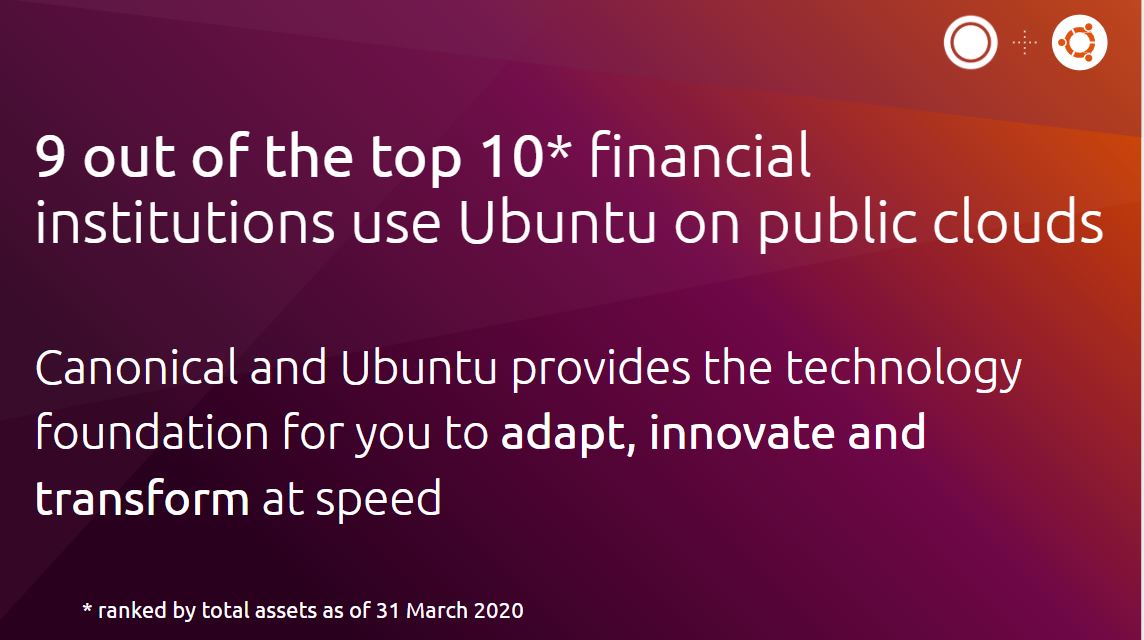 ---
Financial institutions are increasingly pressed for agility and velocity to adapt to changing market conditions, increased customer expectations while satisfying regulatory and compliance requirements.